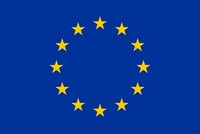 Before the Czech Republic became part of the European Union on 1 May 2004, the Lord spoke to me and told me that we (as the Czech Republic) would surely be a part of it. At that time He also showed me some things that, I believe, were from him.
"We are being raped." (2003/2004)
"Put the light on it" (2003/2004)
There is the scripture in the Old Testament, where it is said, that a woman who is raped in the city and doesn´t shout is also guilty (Deuteronomy 22.24). I believe that we need to show the "light" on the process that is happening. And we need to shout and not agree with this process and act of the rape.
(These words were published in the Czech section of our former website www.joelnet.cz on 9 December 2012)
8.2.2020
Jiří Joel Krupa