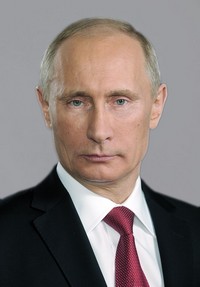 We have received more prophetic words regarding the president of Russia in last years, here are some regarding of Russia and Ukraine.
Firstly, it was at the beginning of the conflict in Ukraine. God has shown us that "the king is waging a war" (20. 9. 2014) and also the word came about Ukraine: "a divided house will not stand" (November 2014).
We believe, that God was revealing two things. The first was the role of Vladimir Putin in a conflict in Ukraine and the second was the future of conflict in means of whether Ukraine will stand in this conflict united or not. The answer to the question of whether Vladimir Putin and his army have been involved in a conflict is "Yes" and answer to the question if Ukraine will stand united is "Not".
In the case of Crimea became later generally known that a strict refusal of claims regarding involvement of a Russia in Crimea by Vladimir Putin and his officials was a lie. At the beginning of an action in Crimea Vladimir Putin was lying to the world that people in uniforms who were taking Ukraine barracks and others are only Ukraine militia. Later from his own mouth, he admitted the involvement of a Russian army and its crucial role in joining Crimea to Russia.
We believe, the situation in East-Ukraine, in Luhansk and Donetsk, is according to these prophetic words. Ukraine will not be united again and Vladimir Putin is standing behind and backing the situation with the crucial control similarly as in the case of Crimea.
(published on 1.2. 2015 on www.joelnet.cz - Czech part of that website)
Jiří Joel Krupa
4. 8. 2017
Letzte Änderung am
Samstag, 28 Dezember 2019 20:30
Das Neueste von Jiří Joel Krupa